Eat what you love &


Get Results
The uncomplicated fitness app that will help you achieve lasting results

ONLY £5.99 a month OR £53.99 a year following your free trial. Cancel any time.
Eat what you love &
Get results.
Lose weight.
Enjoy life.
Hi, I'm Graeme Tomlinson, Aka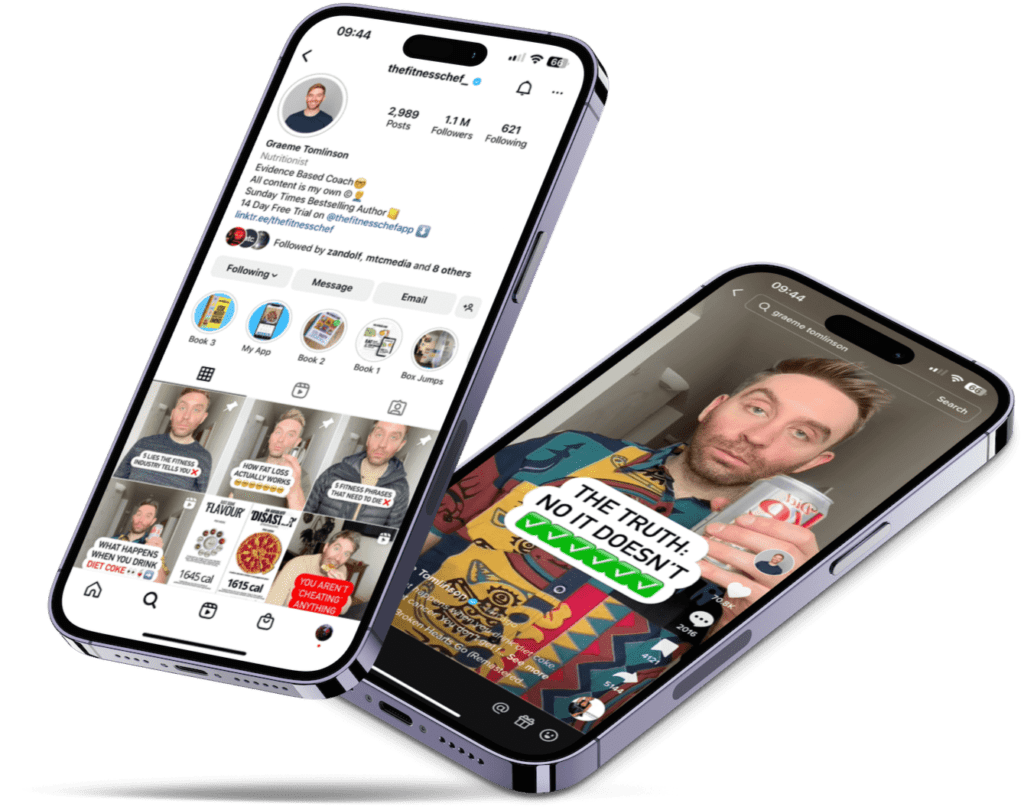 Hi, I'm Graeme Tomlinson, Aka
I'm a Sunday Times Bestselling author & founder of The Fitness Chef App. I've amassed over 1.8 million followers on my social channels by busting diet myths & offering simple, evidence-based advice. My goal is to empower you to break free from miserable diets, improve your relationship with food & achieve your goals long-term.

Unlike most fitness apps, my app will help you achieve your health & fitness goals while enjoying every step of the journey. Find out how it works below and join over 21,000 people who have said goodbye to rigid diets & hello to eating what they love and getting the results they want…

Try out with a 14 day free trial
ONLY £5.99 a month or £53.99 a year thereafter. Cancel any time.

It's not a diet plan! Making progress is much simpler…
With 100s of high protein, nutrient dense recipes & 1 million grocery & branded food items, tracking your diet has never been easier!

Set your goals
Whether you want to lose weight, gain muscle or maintain, you'll get personalized nutrition targets when you sign up

Add food to your planner
Choose recipes, create your own meals & use the verified food database to match food you love with your targets

See results
Our sophisticated progress charts show your progress over weeks & months to enable you to stay on track
Quick, Straight forward Recipes
Quick, Straight forward Recipes
No more boring meals! Use the recipe categories/filters to find a range of delicious, balanced recipes that fit your targets, tastes and dietary needs. Simply add them to your planner & let the app do the rest! You can also add specific ingredients to your shopping list!

Verified nutrition data from 1 million foods
Most fitness apps have unverified nutrition data which makes it difficult to accurately track your diet. But every single item in our database is verified. Search or barcode scan over a million grocery items, branded products and restaurant foods, create your own recipes & add food on the go. Tracking is accurate, quick & stress free...

Nutrition data from 1 million foods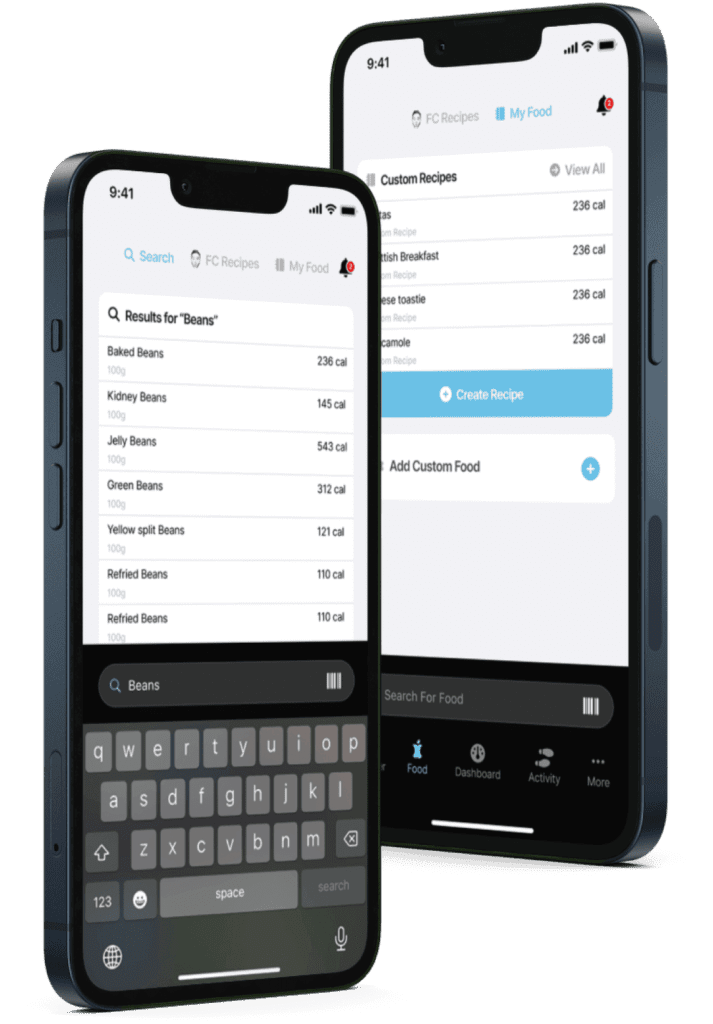 Your intuitive planner updates your daily & weekly targets as you add food to make things easy for you. This allows you to be flexible, eat food you enjoy & have a social life while still achieving your goals. No food is off limits!
Try out with a 14 day free trial
ONLY £5.99 a month or £53.99 a year thereafter. Cancel any time.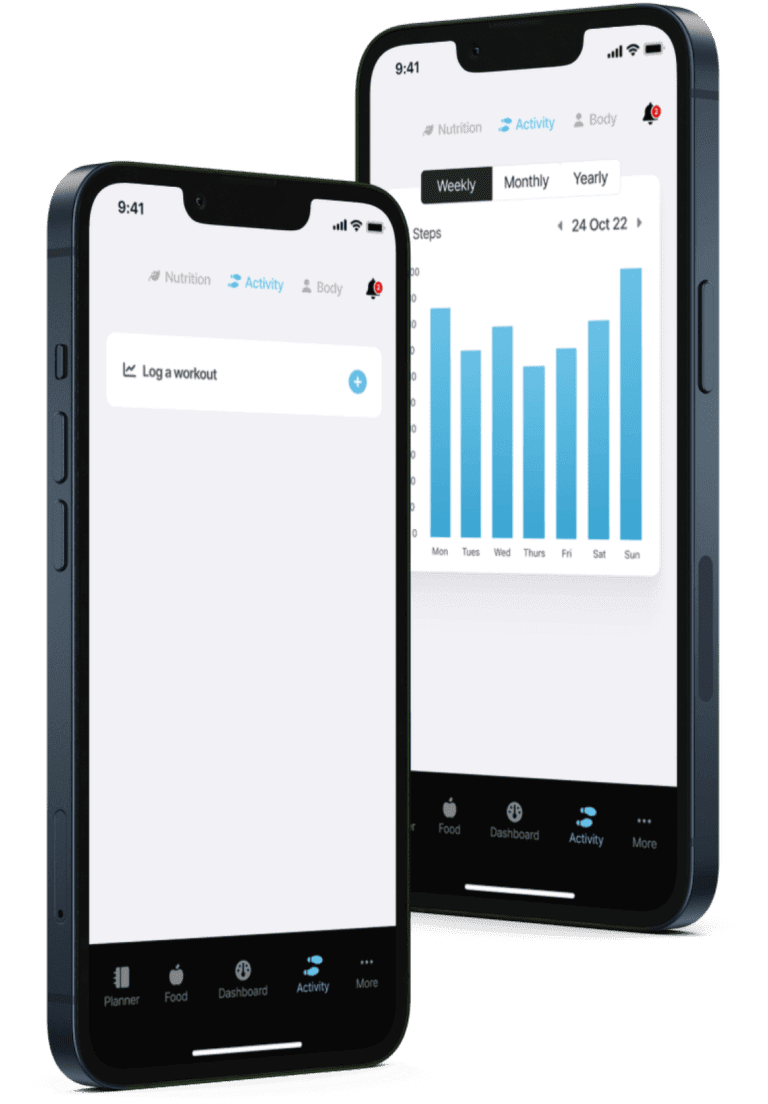 Exercise should not be a punishment - it should be enjoyed. Sync the app with Apple watch, Garmin or Fitbit to track your daily steps, log workouts & celebrate sustainable exercise that supports your goal...

Seeing progress is key to staying motivated with your goal. Upload progress photos, update physical measurements & see how your goals are doing over weeks & month with easy to read charts...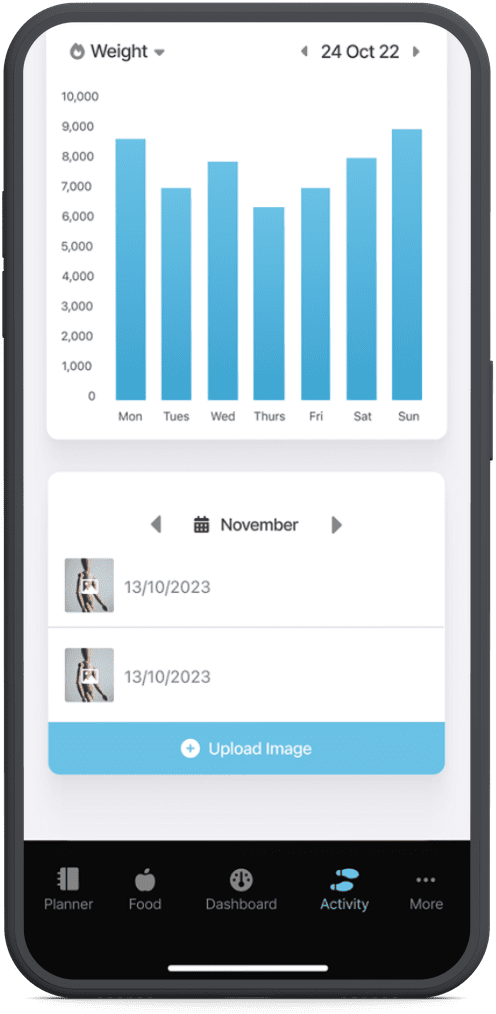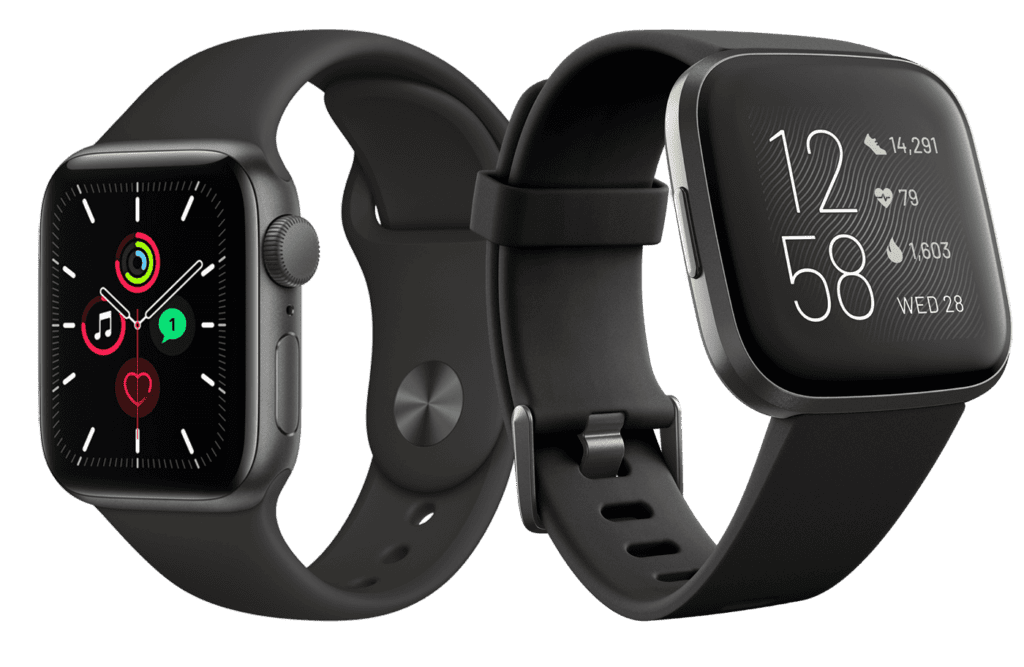 The Fitness Chef app connects to Apple Health/Android Health, Fitbit and Garmin apps to track you're steps.

Your mental health is just as important as your physical health, use the MIND feature to keep track of your mood over time.